amitkhannaclasses
DON'T WASTE TIME
 *Online Classes by renowned Teacher* 
 *AMIT KHANNA CLASSES*
Coaching centre which provides coaching of Accounts 11th & 12th (Commerce) in Delhi.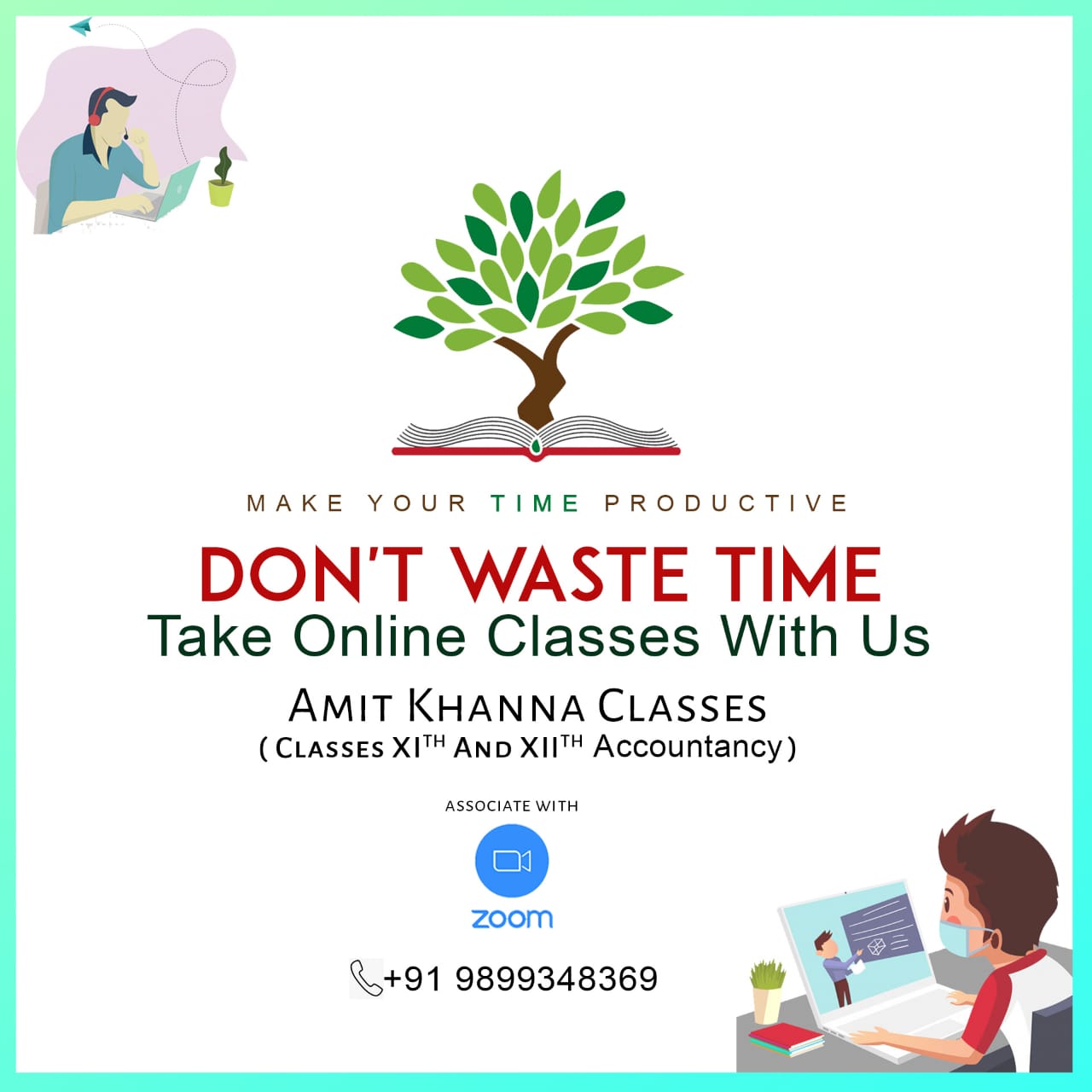 We feel proud to say that we are one of the best Coaching Institute/Classes Center in Delhi NCR providing the most professional education services to our students.
Providing our services for different courses in different streams, here at "Amit Khanna Classes" we are helping our students to become professionals in this desired fields. Working in this domain for years, we are helping the students to get the most effective education support from the expert teachers. Well-Organized infrastructure and various facilities for the students makes us more demanded in this field. Also, all the Commerce courses are available at highly affordable prices. So, what are you waiting for? Just get in touch with Amit Khanna Classes today to know more.
email:-Khanna.amit009@gmail.com
Mobile:- 9899348369